Mark Logic Corporation Hosts Digital Publishing Summit 2009 in New York City
Submitted by admin on 11/24/2009 @ 7:00 AM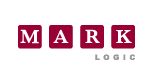 SAN CARLOS, CA -- (Marketwire) -- 11/24/09 --

What:
Mark Logic® Corporation, a leading provider of software for information applications, today announced that it will host the Mark Logic Digital Publishing Summit (www.marklogic.com/dps09/) to be held December 10, 2009 at The Plaza Hotel in New York City. Keynote speakers include David Worlock, co-chair, Outsell Leadership Programs; and Gordon Crovitz, columnist and former publisher, Wall Street Journal. For those planning to follow the event on Twitter, the official hashtag is #MLPS09.
Why Attend?
This complimentary one-day executive summit will feature plenary presentations from leading publishers and information industry analysts, who will share their experiences and insights in planning, executing, and measuring their digital publishing strategies. As traditional publishers are forced to reinvent themselves online in order to remain relevant and competitive, innovation is a top priority. The Mark Logic Digital Publishing Summit will bring together industry practitioners and thought-leaders to discuss the forces currently shaping the industry, share how they are competing in this unusual economic and technological climate, and provide predictions for the industry's future.
Who:
As co-chair of Outsell Leadership Programs, David Worlock uses his extensive information industry experience to support Outsell's strategy and business objectives worldwide. Mr. Worlock manages Outsell's Leadership Councils in the US and Europe. The Leadership Councils are a member service for CEOs and senior executives of media publishing and information-provider firms. Mr. Worlock frequently speaks at industry conferences and advises clients worldwide. In 1985, he founded Electronic Publishing Services Ltd. (EPS), a research and consultancy company working with the digital content industry in developing strategies for products and markets in consumer and business sectors.
Gordon Crovitz is a media executive and advisor to media and technology companies. He is a former publisher of the Wall Street Journal and former executive vice president of Dow Jones, where he launched the company's Consumer Media Group. Under his decade-long leadership, Wall Street Journal Online became the largest paid subscription news site on the Web, with more than one million paying subscribers. Mr. Crovitz founded the online news service Factiva and is a member of the board of directors of the news and information provider ProQuest, both of which provide highly profitable revenues to news publishers.
This premiere event will also include educational sessions from top executives from: Zinio, McGraw-Hill Higher Education, BusinessWeek, and The New England Journal of Medicine. An esteemed panel of speakers will offer perspective into the issues around business model development in the session, "Towards The New Normal - Thought-Leaders Consider The Business Models And Strategies That Will Drive Us Post-Recession." The day will conclude with a cocktail reception at The Plaza Hotel's legendary Oak Room.
When:
The Mark Logic Digital Publishing Summit will be held at The Plaza Hotel in New York City on December 10, 2009. For more information and to register for this free conference, please visit: http://www.marklogic.com/dps09/.
About Mark Logic Corporation
Mark Logic Corporation is a leading provider of infrastructure software for information applications, serving industries including media, government, software, transportation, and healthcare. Mark Logic was recently named the fourth-fastest growing information technology company in Silicon Valley. The company's award-winning product, MarkLogic Server, is the industry's leading XML server and includes technology protected by multiple US patents. Mark Logic is privately held with investors Sequoia Capital and Tenaya Capital. For more information, to download a trial or community version, or to read the award-winning Mark Logic CEO Blog, go to www.marklogic.com.
Copyright © 2009 Mark Logic Corporation. Mark Logic is a registered trademark and MarkLogic Server is a trademark of Mark Logic Corporation. All rights reserved. All other trademarks mentioned herein are the property of their respective owners.