RemoteMDx, Inc. Announces $21.8M Recapitalization and Equity Raise
Submitted by admin on 1/14/2010 @ 10:25 AM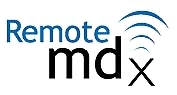 SANDY, UT -- (Marketwire) -- 01/14/10 -- RemoteMDx Inc. (OTCBB: RMDX), a national leader in interactive offender tracking technologies widely utilized by more than 600 public safety agencies across 35 states, announced today a recapitalization and equity raise in support of operational results and marketplace growth opportunities, totaling $21,823,204.
Specifically, the company has entered into agreements with current debt holders to convert $15,723,204 of debt obligations into equity. Additionally, the company has raised $6,100,000 in a private placement to accredited investors. The company has received $4,600,000 in cash proceeds with an additional $1,500,000 in executed subscription agreements.
Both investors and converting debt holders received Series D Preferred stock, with rights and preferences that may be found in the company's amendment to the articles of incorporation, filed as an exhibit to the company's annual report on Form 10-K for the fiscal year ended September 30, 2009, filed with the Securities and Exchange Commission on January 13, 2010.
"The conversion of more than $15.7 million of debt into equity, combined with a subscribed fresh investment of $6.1 million of new capital, allows us to continue our drive toward the next stage of becoming the leader in interactive and intervention-based offender monitoring services," said Mr. Hastings, President and Chief Operating Officer of RemoteMDx. He went on to say, "This is the latest in a series of substantive capitalization and operational measures targeted at bringing ongoing financial stability to the company, cleaning up the balance sheet, driving profitable revenue growth and in building realized shareholder value. I am pleased with the direction in which the company is headed and with the tremendous support from our new investors, committed debt holders and long-term shareholders alike. However, it is now time that we reward their continued financial support with sustainable growth, improved margins and overall positive results!"
About RemoteMDx
RemoteMDx is a leading edge, patented intervention monitoring, case management and advanced communications technology company, widely utilized by approximately 15,000 Offenders in over 600 law enforcement agencies, judicial districts and county jurisdictions across 35 states, with applications targeted for offender tracking and homeland security. Through its SecureAlert subsidiary, RemoteMDx observes and tracks offenders no matter where they may be -- in their car, home or office. SecureAlert can intervene in real-time with direct voice communication when an offender is in violation of probation or parole, such as sex offenders who are prohibited from entering school areas, parks, etc. Highly trained monitoring center personnel monitor the offender's activities 24/7 through GPS satellite mapping and computer systems. The SecureAlert programs allow convicted criminals to re-enter society by keeping them accountable 24 hours a day, every day, supporting rehabilitation initiatives and providing for enhanced public safety, while reducing the overall burdens and costs carried by the criminal justice and corrections systems. To learn more about RemoteMDx, visit www.remotemdx.com.
Safe Harbor Statement
This press release contains forward-looking statements within the meaning of Section 27A of the Securities Act and Section 21E of the Securities Exchange Act, including future growth and earnings opportunities of the company. Actual results could differ materially from those projected in these forward-looking statements, which involve a number of risks and uncertainties, including the company's ability to retain and to promptly satisfy current backorders and other economic, competitive, governmental, technological, regulatory, manufacturing and marketing risks associated with the company's business and financial plans. The contents of this release should be considered in conjunction with the risk factors, warnings, and cautionary statements that are contained in the company's most recent filings with the Securities and Exchange Commission.
Contact:
Contact:
Jeffrey Peterson
Investor/Media Relations
866-451-6141
ir@remotemdx.com