T-Mobile USA's Neville Ray Re-Elected as 3G Americas' Chairperson
Submitted by admin on 1/14/2010 @ 12:18 PM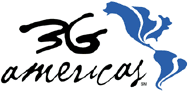 BELLEVUE, WA -- (Marketwire) -- 01/14/10 -- 3G Americas, a wireless industry trade association representing the GSM family of technologies including LTE, today announced the re-election of Neville Ray, senior vice president of Engineering and Operations for T-Mobile USA, as Chairperson of the 3G Americas Board of Governors for 2010.
"Neville has provided invaluable leadership to 3G Americas members over the last year," said Chris Pearson, president of 3G Americas. "In 2009, the Americas region saw tremendous growth in GSM and HSPA subscribers, and also in the deployment and evolution of enhanced mobile broadband networks in Canada and the United States. Our organization will continue to support the positive growth throughout the region under the vision of Neville and the 3G Americas Board of Governors."
"My service as Chairperson for 3G Americas' Board of Governors in 2010 will allow me to continue to lead the important work of 3G Americas for the GSM family of technologies and the mobile broadband wireless industry in North, Central and South America," Ray said. "I am pleased to work with a team of distinguished wireless leaders on the 3G Americas Board of Governors as we drive the delivery of mobile broadband services across the Americas."
A professional in the telecommunications industry for more than 20 years, Ray has specific experience in the design, deployment and operational management of GSM and UMTS networks in the United States and worldwide. Ray is responsible for the management of the national T-Mobile network in the United States, covering 96 percent of Americans, serving 33 million customers and encompassing 46,000 cell site facilities. HSPA services were first launched by T-Mobile in 2008 and HSPA 7.2 has been enabled across all 3G markets. T-Mobile initiated deployment of HSPA+ in 2009 and plans to complete this evolution, capable of peak theoretical speeds of 21 Mbps, across the majority of its network in 2010.
3G Americas' Board of Governors also has re-elected Jean-Louis Carrara of Gemalto to serve a second term as the organization's Treasurer in 2010, marking his sixth year of service on the 3G Americas Board of Governors. Carrara, who joined Gemalto in 1995, is currently vice president of Business Development for Gemalto's North American Telecommunications Business Unit.
Pearson added, "Jean-Louis Carrara has been a key contributor to the 3G Americas Board of Governors and we are grateful for his continued service as Treasurer to 3G Americas in 2010."
About 3G Americas: Unifying the Americas through Wireless Technology
3G Americas is an industry trade organization composed of telecommunications service providers and manufacturers. The organization's mission is to promote, facilitate and advocate for the deployment of the GSM family of technologies including LTE throughout the Americas. 3G Americas has contributed to the successful commercial rollout of GSM across the Americas and its place as the No. 1 technology in the region, as well as the global adoption of EDGE. The organization aims to develop the expansive wireless ecosystem of networks, devices, and applications enabled by GSM and its evolution to LTE. 3G Americas is headquartered in Bellevue, Wash., with an office for Latin America and the Caribbean in Dallas. More information is available at www.3gamericas.org.
3G Americas' Board of Governors members include Alcatel-Lucent, América Móvil, Andrew Solutions, AT&T, Cable & Wireless, Ericsson, Gemalto, Huawei, HP, Motorola, Nokia Siemens Networks, Openwave, Research In Motion (RIM), Rogers, T-Mobile USA and Telefónica.
T-Mobile is a federally registered trademark of Deutsche Telekom AG.