RSC Publishing Releases Online Publications Platform Powered by Mark Logic
Submitted by admin on 3/9/2010 @ 7:00 AM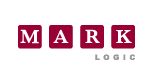 SAN CARLOS, CA -- (Marketwire) -- 03/09/10 -- Mark Logic® Corporation, a leading provider of information infrastructure software, today announced that RSC Publishing, one of the world's largest publishers of chemical science information, has launched a new beta publications platform built on MarkLogic Server. For the first time, more than 165 years of Royal Society of Chemistry (RSC) content is discoverable and accessible to the chemical science research community through a single search interface.
RSC Publishing(beta) is now available online at www.rsc.org/publishingbeta. This new integrated platform allows RSC authors, readers, and customers to search across approximately 20,000 book chapters, 300,000 journal articles, and nearly 500,000 database records. The site has faceted browsing that allows for rapid filtering of results and the ability to simultaneously discover related content. Furthermore, RSC Publishing's unique design allows users to intuitively navigate the site and find relevant journal, book, and database content quickly.
The RSC Publishing platform, developed by Rave Technologies, has been released as an open beta so that users can help define how the platform evolves.
"The key benefit of releasing the platform as an open beta is that early and frequent releases help create a tight feedback loop between the development of the platform and users," said Graham McCann, electronic publisher, RSC Publishing. "The 'release early, release often' philosophy empowers the user to help define what the platform will become -- the partnership between us and our users should result in producing something exceptional. By using MarkLogic Server as the underlying infrastructure, RSC Publishing is able to bring RSC content together in an integrated manner. Content is now easier to find, whether the information resides in journals, books, or databases."
"MarkLogic Server is helping industry leaders like RSC Publishing realize their digital vision by providing a platform to build online applications that deliver information to users in innovative ways," said Tracy Eiler, vice president of marketing, Mark Logic Corporation. "By providing unprecedented access to RSC's vast library of chemical science content, this application will serve as an important tool for researchers throughout the world."
About RSC Publishing
RSC Publishing is a not-for-profit publisher wholly owned by the Royal Society of Chemistry. RSC Publishing is one of the largest and most dynamic publishers of chemical science information in the world. The publishing activity dates back to 1841 and today publishes a wide range of journals, magazines, databases and books. For more information, go to www.rsc.org/publishing.
About Mark Logic Corporation
Mark Logic Corporation is a leading provider of information infrastructure software, serving industries including media, government, financial services, and others. The company's flagship product, MarkLogic Server, is used by customers to enable a wide variety of information applications including custom publishing, search-based applications, content analytics, unified information access, metadata catalogs, and threat intelligence systems. MarkLogic Server is based on patented innovations and provides state-of-the-art features including location awareness, real-time search, and a shared-nothing cluster architecture that supports high performance against petabyte-scale databases. Mark Logic is headquartered in San Carlos, California with field offices in New York, Washington, London, Boston, Austin, and Frankfurt. The company is privately held with investors Sequoia Capital and Tenaya Capital. For more information, to download a trial version, or to read the award-winning Kellblog, written by Mark Logic CEO Dave Kellogg, go to www.marklogic.com.
Copyright © 2010 Mark Logic Corporation. Mark Logic is a registered trademark and MarkLogic Server is a trademark of Mark Logic Corporation. All rights reserved. All other trademarks mentioned herein are the property of their respective owners.