Mark Logic Selects Finalists for 2010 Innovation Awards
Submitted by admin on 4/22/2010 @ 6:00 AM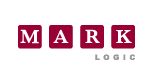 SAN CARLOS, CA -- (Marketwire) -- 04/22/10 -- Mark Logic® Corporation, a leading provider of information infrastructure software, today announced that it has selected the finalists for the Mark Logic 2010 Innovation Awards. These awards recognize companies that demonstrate best practices in their use of MarkLogic Server. The winning organizations will be presented with awards by Mark Logic CEO Dave Kellogg at a ceremony to take place during the Mark Logic User Conference on Wednesday, May 5th at 8:30 a.m. PT.
Held at the InterContinental Hotel in San Francisco, Calif., the Mark Logic User Conference is the largest gathering in North America devoted entirely to leveraging information infrastructure software for building cutting-edge applications. The conference is designed for organizations that want to maximize their investment in Mark Logic products and learn about the rising trend toward information applications. The conference kicks off with an opening reception on Monday, May 3rd and concludes on Thursday, May 6th. Attendees will have opportunities to network with other users, hear real-world case studies, and participate in informative technology and applications sessions.
To follow the events of Mark Logic's sixth annual conference, please visit the official Mark Logic User Conference 2010 Blog. Authored by Scott Abel, CEO of The Content Wrangler, the site captures the exciting events leading up to and during the conference. Scott is a content management strategist and XML evangelist with experience in helping organizations improve the way they author, maintain, publish, and archive their information assets.
For more information or to register for the Mark Logic User Conference 2010, please visit: www.marklogic.com/UserConference2010/. To follow the event on Twitter, the official hashtag is #MLUC10.
About Mark Logic Corporation
Mark Logic Corporation is a leading provider of information infrastructure software, serving industries including media, government, financial services, and others. The company's flagship product, MarkLogic Server, is used by customers to enable a wide variety of information applications including custom publishing, search-based applications, content analytics, unified information access, metadata catalogs, and threat intelligence systems. MarkLogic Server is based on patented innovations and provides state-of-the-art features including location awareness, real-time search, and a shared-nothing cluster architecture that supports high performance against petabyte-scale databases. Mark Logic is headquartered in San Carlos, California with field offices in New York, Washington, London, Boston, Austin, and Frankfurt. The company is privately held with investors Sequoia Capital and Tenaya Capital. For more information, to download a trial version, or to read the award-winning Kellblog, written by Mark Logic CEO Dave Kellogg, go to www.marklogic.com.
Copyright © 2010 Mark Logic Corporation. All Rights Reserved. MARK LOGIC® and MARKMAIL® are registered trademarks of Mark Logic Corporation. All other trademarks mentioned herein are the property of their respective owners.