Ensim Announces Support for Microsoft Exchange 2010 in Ensim Unify Service Provider Edition
Submitted by admin on 6/1/2010 @ 7:00 AM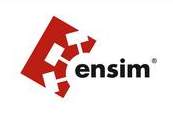 SANTA CLARA, CA -- (Marketwire) -- 06/01/10 -- Ensim Corporation, the leading provider of software platforms that enable service providers to offer hosted SaaS and cloud-based applications and services, today announced the immediate availability of Ensim Unify Service Manager for Microsoft Exchange 2010; designed for both Microsoft Hosted Messaging and Collaboration (HMC) environments as well as non-HMC deployments.
Ensim Unify enables service providers to overlay its advanced provisioning and management capabilities onto existing infrastructures to deploy Exchange 2010 without disrupting their existing service offerings, customers, or infrastructure. The Ensim Unify Service Provider platform ensures hosters enjoy maximum flexibility and ease of use should they wish to migrate away from HMC, and the ability to do so on their own timetable. In addition, this same award winning platform allows them to very easily move customers from Exchange 2003 and 2007 to Exchange 2010 to gain the advantages of the latest Microsoft technology.
"Service providers have been requesting a solution that makes it very easy to deploy Exchange 2010 with minimal investment and disruption to their existing infrastructure and current customers. Ensim has delivered a unique solution in the industry and enables them to simply add on Exchange 2010 to their existing platform and easily move customers from Exchange 2003 or 2007," said Scott Young, vice president of marketing and product management at Ensim Corporation.
In addition to advanced messaging management capabilities, Ensim Unify Service Provider Edition makes it easy for service providers to add new services to their catalogues such as SharePoint, Office Communication Server (OCS), Dynamix CRM, and Blackberry Enterprise Server (BES) just to name a few.
Originally co-developed with Microsoft, Ensim Unify Service Provider Edition is the most mature and widely deployed provisioning and management platform with more than two million users under management. Service providers and telcos can also leverage their investments by adding connectors for any hosted application of service to the Ensim Unify platform.
Availability
Ensim Unify Service Manager for Microsoft Exchange 2010 is available immediately. For additional information in North America, please call 1-877-MY-ENSIM. For Ensim EMEA, please call +31-79-3716128.
About Ensim Corporation
Founded in 1998, Ensim Corporation is the leading provider of user provisioning and access management software. Ensim products are used by service providers and enterprises worldwide to accelerate and enable deployment of integrated solutions, simplify and automate secure management of complex environments, and increase user and IT productivity. Ensim has over two million users under management and is Microsoft Gold Certified. For more information, visit www.ensim.com or contact Ensim at 1-877-693-6746 or 1-408-496-3700 outside the United States.
Ensim and the Ensim logo are registered trademarks of Ensim. All trademarks or registered trademarks contained herein are the property of their respective owners.
Add to Digg Bookmark with del.icio.us Add to Newsvine