SAVA Named to Washington Technology's Fast 50 List for Third Consecutive Year
Submitted by admin on 8/17/2012 @ 6:00 AM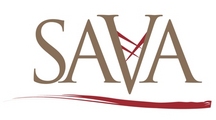 HERNDON, VA -- (Marketwire) -- 08/17/12 -- SAVA Workforce Solutions, LLC, a leading provider of enterprise IT and mission support services for the defense, law enforcement and intelligence communities today announced that it has secured the number 2 position on Washington Technology's Fast 50 list of growing companies for the third year in a row. SAVA was number 1 on the list in 2011, and number 2 for 2010.
To secure this coveted place on the Fast 50 list, SAVA achieved an incredible compound annual growth rate of 367.60 percent over the past 5 years.
"Being named to the Fast 50 list for the third year in a row is a great honor for SAVA," said Chris Jenkins, President. "As a services company we are dedicated to understanding our customers' environments and challenges. We continue to build strong relationships with our customers that enable us to provide tailored services that exceed their objectives."
The Fast 50 companies were ranked based on percentage of government revenue growth from 2007 to 2012, including federal, state and local contracts. Companies had to meet the federal government criteria for a small business.
About SAVA
SAVA Workforce Solutions, LLC is a subsidiary of Akima, LLC (dba Qivliq). SAVA delivers enterprise IT and mission support solutions to the federal government, primarily serving the defense, law enforcement and intelligence communities. Founded in 2004, SAVA employs more than 400 full-time employees. For more information, visit www.savasolutions.com
Contact:
For more information, please contact:

Lauren McCarty
Marketing Director
(703) 766-6214
Email Contact